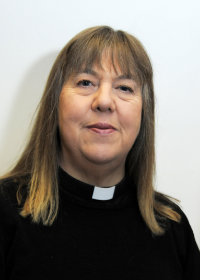 Rev. Jackie Bullen
Vicar
COMING UP

Buggy Buddies
Meet again
Friday 7 September
10.30am
Click here for details.
Bible Course
At St Botolph's
25 September
to 14 November
Tuesdays
10.00-11.30 am
or
Wednesdays
7.00 - 8.30 pm
Click here for details.
Home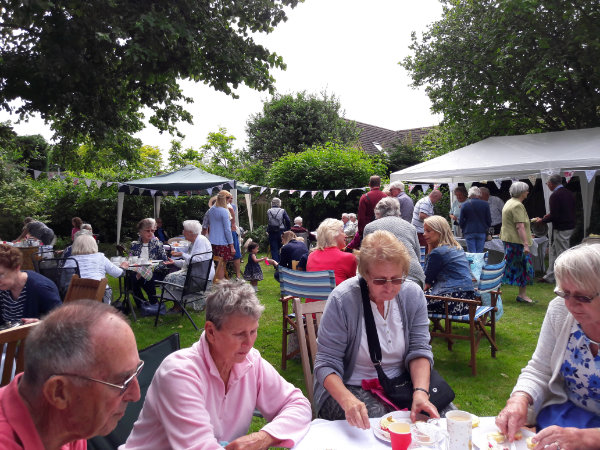 Parishioners enjoying Afternoon Tea in the Vicarage Garden
Welcome
Welcome to the web site of the Parish Church of St. Botolph Longthorpe, which is situated at Thorpe Road, Longthorpe, Peterborough PE3 6LU.

At St Botolph's we seek, together with all other Christians, to be followers of Jesus Christ. Whether you have been a regular churchgoer or not, you are very welcome at any of our services, and we trust you will find peace, joy and friendship with us.
Vicar: The Rev. Jackie Bullen, The Vicarage, 315 Thorpe Road, Longthorpe, Peterborough PE3 6LU. Tel: 01733 263016. Email: This email address is being protected from spambots. You need JavaScript enabled to view it.
Parish Nurse Office
Wednesdays 9.00am to 10.00am in the cloister at St Botolph's.
St Botolph's is committed to safeguarding the welfare of all young people and vulnerable adults.
Health Fayre
The Health Fayre organised by Eddie Miller in Longthorpe Village Hall on Saturday 12 May was a resounding success. Appointments for reflexology treatment and a mini-Health check were snapped up, the stalls manned by representatives of different health-focussed organisations were kept busy helping visitors, the children had a great time playing "Operation", Jumping Jacks and creating art out of healthy food. The "cafe" with its wonderful supply of healthy homemade goodies, fruit and drinks was constantly full. Visitors enjoyed the singing, fitness, yoga and exercise demonstrations. A real sign of success was the steady number of passersby who popped in to see what was on and stayed to enjoy themselves. Well done, Eddie. Your hard work paid off handsomely! Thank you to you and your team of helpers.
Data Protection
On 25th May 2018 the law changed to give you more control over what data is kept and used by all organisations, including churches. In the cloister there are envelopes with names on, which contain consent forms. There is a display in the cloister and an article in the April magazine which tells you more. Please can you sign and return the form as soon as possible. Many thanks!
Jane Hogg
PCC Data Controller
Click here to see our Data Privacy Notice.