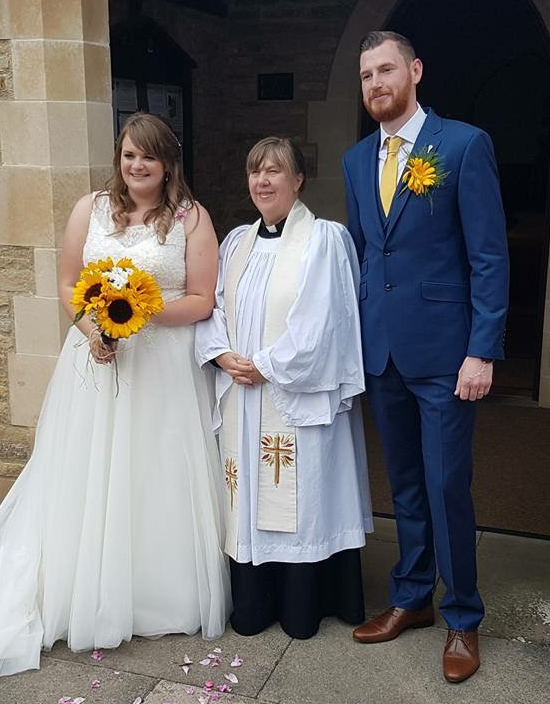 A recent wedding - Mr. & Mrs. Adams
We are delighted that you are thinking about St Botolph's for your special day.
Many people are married every week in Church of England churches. Your wedding day is a really important time and we not only provide the venue, but also help and support in the planning of the wedding service and preparation for your married life together.
The following website contains many of the frequently asked questions and lots of useful tips and suggestions as you plan your wedding day, do take a look www.yourchurchwedding.org
For further details and to talk about getting married at St Botolph's, you are invited to come along to the church on Wednesday between 7.00pm to 8.00pm, when you can ask any questions you may have.
Alternatively, contact our Vicar, The Rev'd Jackie Bullen, who will be pleased to hear from you: Tel: 01733 263016 or 07729 706157 Email: This email address is being protected from spambots. You need JavaScript enabled to view it.
For more information about Church of England weddings, click on the following image: